Le Petit Conservatoire d'Estelle goes where you go!
For some years now, Le Petit Conservatoire d'Estelle has given you the possibility to lead different workshops, in kindergartens or elementary school, in municipal libraries or hotels, and at private events.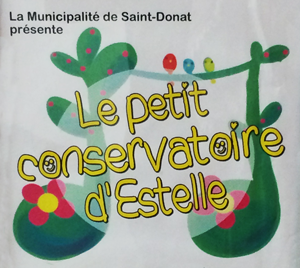 We cater to a clientele ranging in age from 3 to 12, with workshops designed according to the age group. We can recommend ukulele activities, musical awakening, and various music-related games with tubes, bells, metallophones and percussion instruments, and introduction to instruments through a variety of organized activities.
Always designed with fun in mind, the activities are varied and lively. All of the quality materials are supplied. Ours is truly an all-inclusive service!
Please feel free to contact us for more details.